Hotel Round Up Summer 2017
With the summer now sorrowfully drawing to a close, and Autumn with both its drop in temperature and leaves imminent, we have wistfully compiled a list of a few of the stunning hotels we have collectively stayed in over the last season.
The Avalon Hotel – Palm Springs, LA
The super crisp and monochrome interiors of The Avalon in Palm Springs is a deliberate contrast to their colour filled and playful sister hotel in Beverly Hills.
Set at the base of the San Jacin Mountains amongst a vast yet perfectly manicured garden, the interiors the individual villas have all been designed by one of our favourite interior designers, Kelly Wearstler.
Her spirited and soulful signature style brings forth a timeless feel of Hollywood Regency and times gone by and reminiscent of the golden age of Hollywood glamour.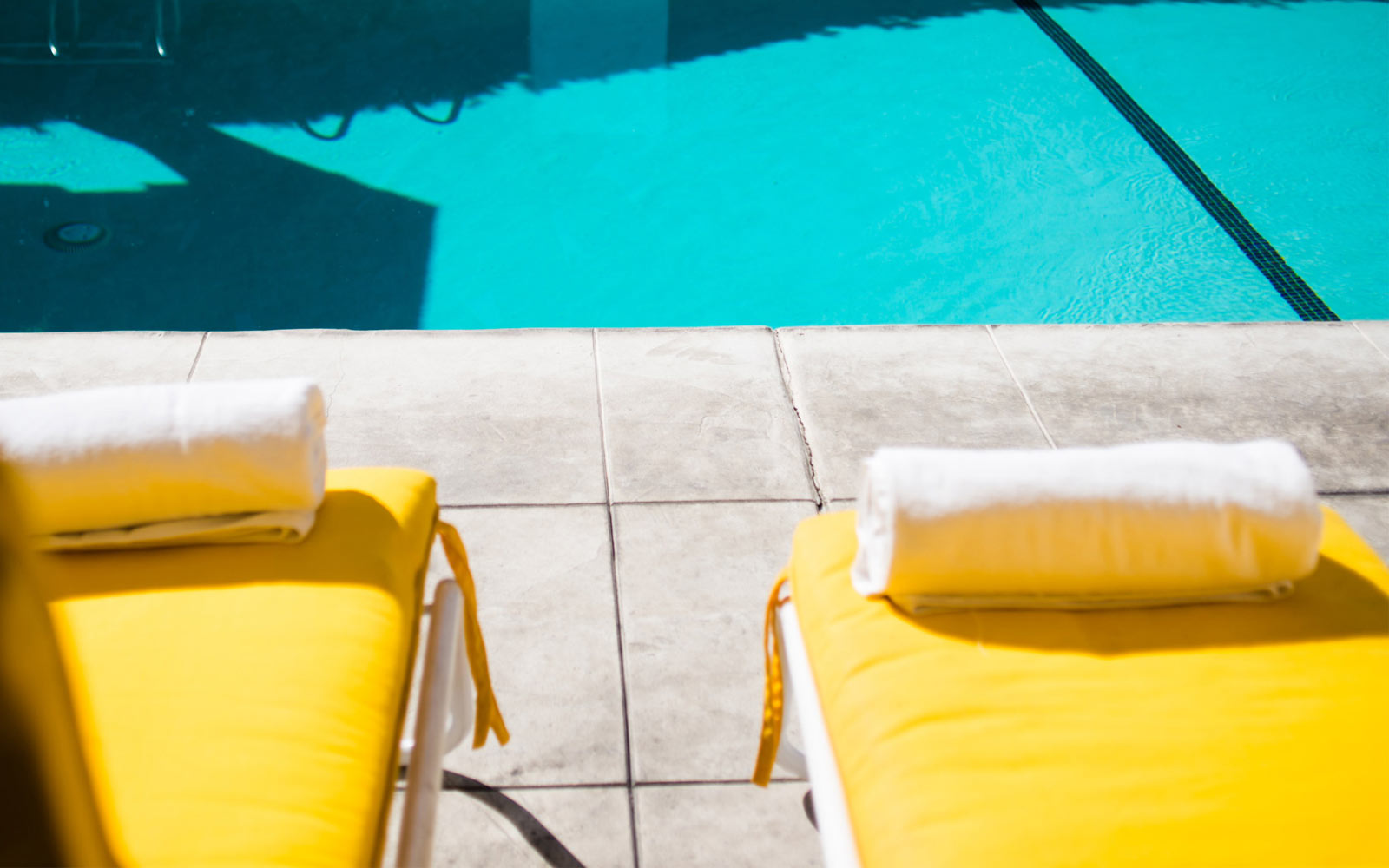 The Robertson Small – Western Cape, South Africa
Designed last year by StudioAshby, The Roberton Small was a must stay hotel during a recent trip to South Africa.
It was clear what in influence the surrounding Western Cape landscape had on the interiors. The colours, the pattens and the artwork were all reminiscent however they had been pulled together in such a way that was fresh and modern, with a high level of comfort.
Sophie Ashby is quote on the website describing her influence:
"I have used 12 different colour tones throughout the hotel and each room varies slightly in combination. I was inspired by the local terrain, flora and fauna, so there's elements of clay, ochre, aloes, the mountains - colours you could be surrounded by whatever the weather, wherever you are. I wanted there to be a strong link between outside and in"
Caron de Beaumarchais – Paris, France
A long weekend in Paris was made more romantic by a stay at the stunning Caron de Beaumarchais. Quintessentially Parisian, this sumptuous "Home Hotel" as the proprietors like to call it is located in the historic quarter and mere stones throw from a multitude of cultural hotspots.
The attention to detail was incredible and every element felt hand picked and authentic. However everything was in such perfect condition that it was less like everything had been there since the 18th century and more like we had stepped back in time. We couldn't get over the sheer quantity of patterned fabrics there were throughout and how well they all worked together.
The Marlton Hotel - Greenwich Village, New York
You van see why this Manhattan Hotel was so popular with notable writers and people in the publishing world. The communal areas all reminded us of a library with dark paneling, cosy corners and rich furnishings.
The bedrooms are all the same but we had no qualms with this as the pallet of gold detailing, duck egg blue headboards, thick grey faux fur throws and angular statement lighting is just dreamy.
The location isn't bad either in the centre of Greenwich Village on Fifth Avenue and with Washington Square Park a short walk away. Due to this incredible location the rooms are small but it was clear that a lot of thought had gone into making as much of the space available and they didn't feel too tight.
All images used in this post remain copyrighted to it's respectful owners and we have created click through links back to their original sources in the title of the hotel.